A Fusion of Worlds
Osiri University is a private university headquartered in Lincoln, Nebraska, USA. Osiri University envisions a curriculum that combines the African philosophy of Ubuntu (a united spirit in creating a better world) and a Western educational framework.
Our Educational Philosophy: Ubuntu
At Osiri University, we believe we have a shared responsibility to create the life we desire while making our society more harmonious by leveraging our talents and working together. Learners discover their potential, connect with a supportive group of active learners, and jointly begin a journey in pursuit of their calling. Although learning at Osiri University is based on community, cooperation, and co-prosperity, which are values that are captured in the spirit of Ubuntu, we still encourage healthy competition amongst students. 
Our Mission: Ubuntu
Osiri University's mission is to deliver quality global education (with a local feel) at a sufficient scale to create a better world within the context of Ubuntu. We coach learners to their strengths as they concentrate on developing their core values and mastering the knowledge they need to make a difference. We challenge learners to use their history and culture to solve the problems in their local communities.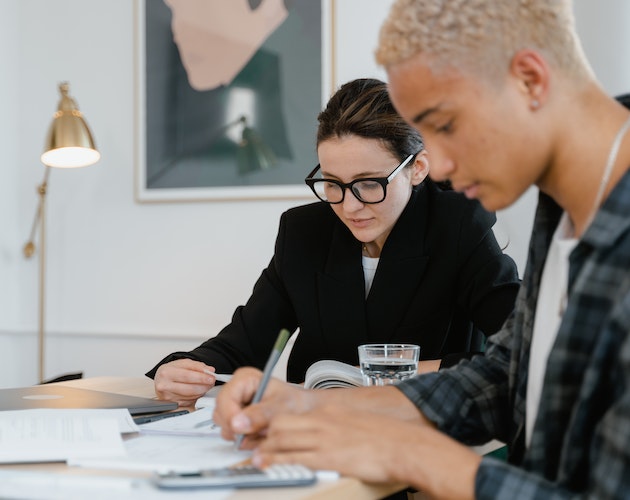 The Osiri Advantage Is a Plus for Learners
---
P: Personal growth
L: Learn at your own pace
U: Ubuntu
S: Solving community problems
An Innovative Baccalaureate Degree
Bachelor of Business Administration in Business Intelligence and Information Systems
The BBA program is housed in the School of Business, and the degree integrates business studies and computer information systems. Students learn to improve processes and decisions within organizations using data and computer technology. Students will receive cutting-edge instruction from the School of Business and the School of Computer Science and Information Systems and will also be required to take a Six Sigma practicum course (ENGR 400 Practicum 6 credit hours) from the School of Engineering as their capstone. The BBA is designed as a four-year program but can be completed in as early as three years. The BBA is broken into three phases: Discovery, Journey, and Empowerment.
Discovery
Discovery is the first year. It is a time of reflection and self-discovery. Students uncover their passions, learn by self-exploration, and give strength to their values. Students develop confidence and position themselves to make unique contributions in their organizations and communities. By the end of Discovery, students would have established themselves as a community of learners to continue their journey toward empowerment.
---
Journey
Journey is the second year and represents a period of the student's continued growth with their community of learners. This involves growing integrity and learning to lead within their organizations and communities. Learners offer their unique experiences in a dynamic interactive environment. They learn "followership," which is facilitated by working closely with instructors and professional mentors as they begin working on outlining their final year projects. Towards the end of Journey, learners become leaders as they transition into their final years.
---
Empowerment
Empowerment is the last phase of the undergraduate degree (third and fourth) years at Osiri University. During this phase, students continue experiential learning, where they develop entrepreneurship skills. Students begin to feel empowered as apply their knowledge and talents through practical projects based on real-world scenarios within an organization or community.
Six Master's Degree Programs
Every Master's degree program is designed as a two-year program consisting of 30 graduate-level credit hours of course work (including a six (6) credit-hours research/practicum course). Each program expands on the student's foundational knowledge obtained from their previous degree(s) and prepares them to specialize in their chosen area. Each master's degree program includes three required courses, which are consistent with Osiri University's values, mission, and philosophy. These courses are (i) Sustainable Entrepreneurship and Leadership; (ii) Human Knowledge, Philosophy, and Ethics; and (iii) Research Thesis or Practicum. The course "Sustainable Entrepreneurship and Leadership" highlights culturally and environmentally responsible business practices that support thriving organizations and communities. The course "Human Knowledge, Philosophy and Ethics" focuses on the global application of the Ubuntu philosophy and promotes leadership with a sense of togetherness, purpose, integrity, and justice. The "Research Thesis or Practicum" is a six (6) credit-hours course that delves deeper into a topic of interest through research or practice.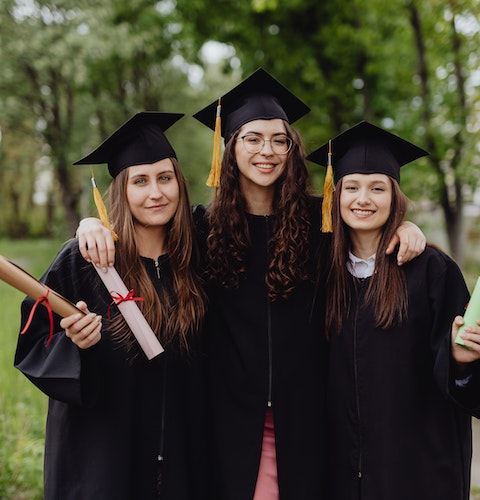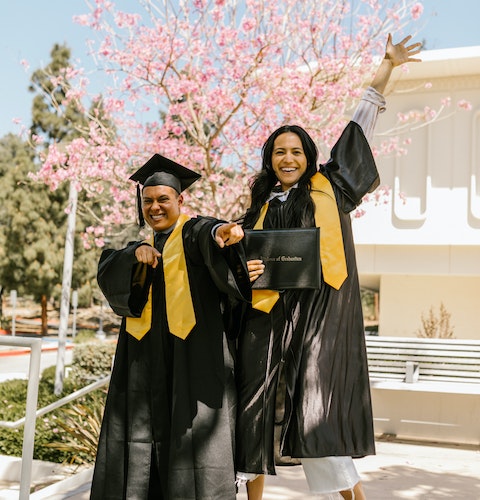 Earn a Doctor of Philosophy in Business Administration
The Ph.D. program is designed for scholars who are excited to tackle business challenges through research and critical inquiry. Students will be challenged to propose solutions and discuss the ramifications and the pros and cons of their solutions to societal business problems. Furthermore, doctoral students will explore and adapt the Ubuntu philosophy to selected contemporary business challenges while developing strong research skills.
Students must have at least three journal articles already published or under peer review at reputable journals in order to be awarded a doctorate degree. Faculty members work very closely with students to ensure they meet this writing requirement. Completing a Ph.D. in Business Administration requires taking fourteen (14) 3-credit graduate courses plus graduate seminars and doctoral dissertation courses. The Ph.D. program is designed as a five-year program but can be completed within three years, as shown below.