Unleash Yourself: A Translational Education through a Decolonized Curriculum
In keeping with our solutions-based approach, Osiri University welcomes applications from Africans living in Cote D'Ivoire and Nigeria who are ready to learn what it takes to start a business or create solutions and contribute in 1) Arts and Culture, 2) Food Product Development, 3) Information and Communication Technology, and 4) Other sectors.

We will support enterprising men and women who are striving to create innovative solutions either for their own personal venture or for the direct benefit of their community. At the end of the 8-week program (starting January 15, 2022), participants would have received industry-specific training and get a rare opportunity to pitch their venture ideas for an investment loan to start or expand their venture.

Deadline: 15th December, 2021 at 9pm WAT.
You must be coachable.

You must be in your final year or have completed a Bachelor's degree or a tertiary education program within the last 5 years.

You must be an African living in Cote D'Ivoire or Nigeria

You must have an innovative idea

in one of the following areas:
1) Arts and Culture (e.g. poetry, creative writing, visual arts, etc.)
2) Food Product Development (e.g. new product, spoilage solutions, packaging, etc.)
3) Information and Communication Technology, ICT, (e.g. design venture, IOT, etc.)
4) Other sectors



You must be willing to start (or have already started) exploring how to implement your idea in order to make your life or your community better and more beautiful.

You must demonstrate that you need technical support to develop and implement your idea

.

You must record and send a video link (60 second maximum) of yourself explaining

your idea. 

You must meet the above requirements if competing alone, or your partner or someone in your team must meet the requirements.
Apply by December 15, 2021
with three items:
1)
your CV or resume,
2)
a one-page cover letter explaining why you should be selected for the Unleash Program, and
3)
a no-longer-than 60-second video explaining your sample work.
---
Osiri University is the first and only African university in modern history to offer lukobes (courses) that are both relevant to the student's context and decolonized at the same time.
---
Developing lukobes that are highly impactful, accessible and rigorous is a labor of love. Only expert instructors (malamai) who desire to bring about change can deliver such a lukobe.
---
It is our belief that you will come away from each lukobe with something useful that would transform your life. We hope to equip each student to become a contributing member of their community.
Education is the process of acquiring enlightening and transformative experiences. Most valuable experiences which positively transform our lives forever are results of our interactions with others - our families, friends, neighbors, colleagues, leaders and of course, teachers.
---
Osiri University is tackling the United Nations Sustainable Development Goal #4.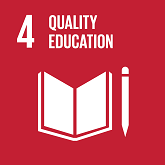 Ensure inclusive and equitable quality education and promote lifelong learning opportunities for all