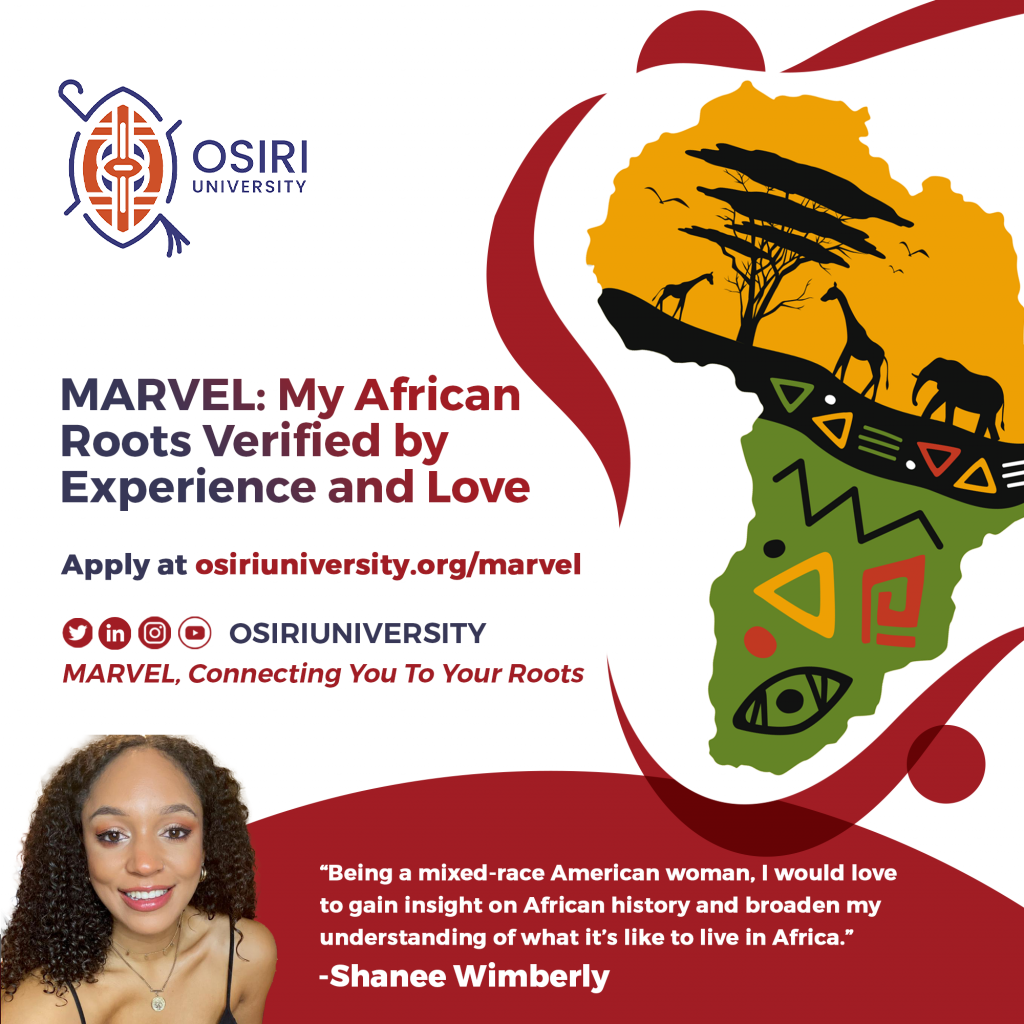 MARVEL: My African Roots Verified by Experience and Love
Osiri University welcomes applications from all who have interest in Africa, want to connect to their roots, or want to contribute in a meaningful way to the continent.
Master how to succeed with African history and win with a high cultural competency. MARVEL is your opportunity to increase your greatness.
MARVEL is designed to nourish each participant with empowering experience that would heighten their knowledge of Africa and awareness of self.
Plug into a vibrant community of Afrikans around the world doing amazing things, living life on their own terms, and shaping their communities.
At the end of the 8-week program (starting the week of March 28, 2022), participants would have learned about:
Tentative Schedule (Saturdays, 11 AM - 1 PM EST, April/May 2022)
April 2 - Connecting African Culture to African Americans
April 9 - Opportunities for Leadership, Investments and Growth in Africa
April 16 - You as an African and an Expression of the Universe
April 23 - African-Centered Education
April 30 - African Religions, Philosophies, Values and Belief Systems
May 7 - Highlights from African History and Culture
May 14 - African Literature
May 21 - African Innovations in Science, Technology, Engineering, and Mathematics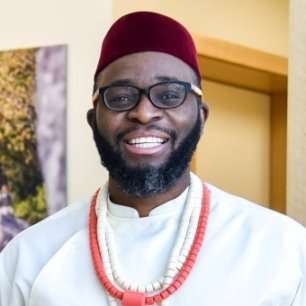 PRINCE DR. JK OSIRI (PROF.)
Creator and Convener of MARVEL
Born in the Republic of Benin (former Dahomey Kingdom), Prince Dr. JK Osiri is a crown African prince of the Abiriba Kingdom, where he hailed from the Nde Ezema and Nde Mbeku clans. He is Founder and Omukhulu at Osiri University. He is Director of the International Business, Associate Professor of Practice in Management, and Robert B. Daugherty Water For Food Institute Faculty Fellow at the University of Nebraska-Lincoln.

Osiri is a global educator and an executive leadership coach. He brings both academic and practitioner knowledge to his teaching, research and consulting practice. He began his career as a chemist and then became a management scholar, studying the neurochemistry of leadership and the role of culture and innovation in driving change within organizations and societies. Osiri is a graduate of the Grambling State University (BS), Louisiana State University (Ph.D.), The University of Florida (Post-Doctorate), and the Harvard Management Development Program (MDP).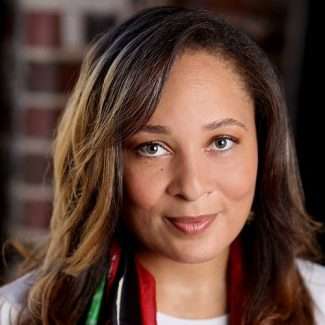 JONNA JOHNSON, CCP
Connecting African Culture to African Americans
Jonna Johnson, CCP is the first African American to be titled Tennessee's Top Model in 2008. She is the first Host of Black Women in Jazz and Fine Arts. Johnson has become one of the premier acting coaches east of the United States. Having coached over 400 students and clients worldwide, she has established an influence in the acting industry for film, television, and commercials. She is certified by the world-renowned acting coach and author Ivana Chubbuck, Sharon Foote, the International Coach Federation, and the Certified Coaching Alliance for various skills, such as acting, coaching and speaking.

She has received formal education from Middle Tennessee State University, the Alliance Theater of the Woodruff, Clayton State University, and is currently pursuing a doctorate degree from Arizona State University. She has received the "Philanthropist of the Year" award many years in a row as result of her service in the community. Coach Johnson is a member of Black Women in Film Television Network and Women in Film Television Atlanta. She is a highly sought-after host and speaker for high profile events.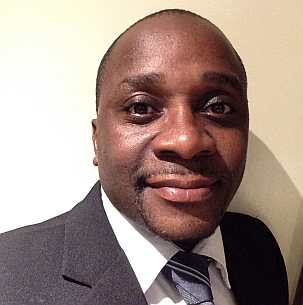 DR. DANSON SYLVESTER KAHYANA
African Literature
Dr Danson Sylvester Kahyana was born and raised in Uganda. He holds a PhD in English Studies from Stellenbosch University, South Africa, and a Master's in Literature, Postgraduate Diploma in Education, and Bachelor of Arts from Makerere University, Uganda. He is a Senior Lecturer in the Department of Literature, Makerere University, a Research Associate in the Department of English, Stellenbosch University, and a Visiting Senior Lecturer in the Department of Literature, Languages and Media Studies, Bishop Stuart University, Mbarara.

His research interests encompass diverse areas like Ugandan literature, African poetry, popular music, travel literature, prison literature and oral literature. His critical work has appeared in refereed journals like English in Africa, Journal of African Cultural Studies, Social Dynamics, Journal of Somali Studies, African and Asian Studies, and Matatu, among others. He is a recipient of the Fulbright Postdoctoral Research Fellowship (2020-2021), the Andrew W. Mellon Early Career Postdoctoral Fellowship (2018-2019), and the African Humanities Programme Postdoctoral Fellowship (2015-2016), among others. He is President, Ugandan PEN, and a member of the PEN International Board.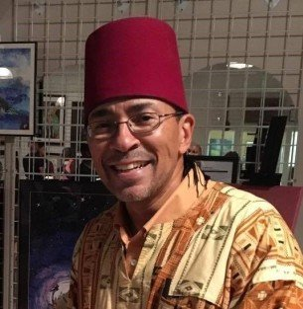 PROF. JOSE V. PIMIENTA-BEY
Highlights from African History and Culture
José V. Pimienta-Bey (PhD) is a tenured Associate Professor of African & African American Studies (AFR) and General Studies at Berea College in Kentucky. For the past 15 years he has taught courses within the AFR, History, General Studies, and Psychology programs. Pimienta-Bey's primary research interests include Moorish History, "Black"/African Psychology, Comparative Religious Studies, and African American Social and Political Thought.  

He is the author of numerous publications, including Othello's Children in the "New World": Moorish History and Identity in the African American Experience (2002), and "Laboring Within the Mind Fields of Global White Supremacy" which appears in The Osiris Papers: Reflections on the Life and Writings of Dr. Frances Cress Welsing (2019) edited by Raymond A. Winbush and Denise L. Wright.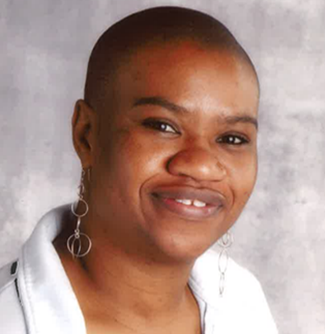 PROF. NATASHA RAMSAY-JORDAN
African-Centered Education
Prof. Natasha Ramsay-Jordan was born and raised in the Caribbean/South American country of Guyana. She earned her Doctorate degree from Georgia State University and her Bachelor of Science degree in mathematics from the University of Nebraska-Lincoln. Prof. Ramsay-Jordan has several years of teaching experience in K-12 Mathematics. Her teaching philosophy centers on love and logic, respect, critical empathy, great determination, and personal integrity. Prof. Ramsay-Jordan intentionally guides and supports teachers and students in ways that help them to become educators of a pluralistic community. Her teaching interests include mathematics education and methods, exploring social and cultural perspectives on diversity in education, examining diverse classrooms within a global society, and STEM preparations for K-12 teachers.

Her main research interests are the intersection of educational policies and urban education with respect to diverse student learners, especially as these relate to teacher quality and professional development; issues of equity in education; STEM equity and development grades K-12; and the role of culture in mathematics education and development.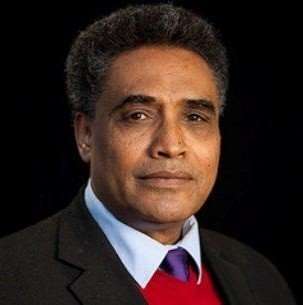 PROF. MAMMO MUCHIE
African Innovations in Science, Technology, Engineering and Mathematics
Mammo Muchie is Professor of Innovation Studies at the Institute of Economics Research on Innovation (IERI) at Tshwane University of Technology. He is a Fellow of the South African Academy of Sciences, the African Academy of Sciences and the African Scientific Institute, and a Senior Research Associate at Oxford University.  

He is the founder and Editor-in-Chief of the African Journal on Science, Technology, Innovation, and Development. The first chair on innovation studies in South Africa was awarded to Prof. Muchie to promote doctoral and post-doctoral research in Africa. He has worked with and taught over 400 doctoral candidates in doctoral academies across the world.

He is the founder of the Africa Post-Graduate Academy that has been training masters and doctoral students drawn from different disciplinary backgrounds. Prof. Muchie has produced over 400 publications in African Systems of Innovation and related areas. He studied at Columbia University for his undergraduate degree and earned his MPhil (with great distinction with triple first) and DPhil from the University of Sussex.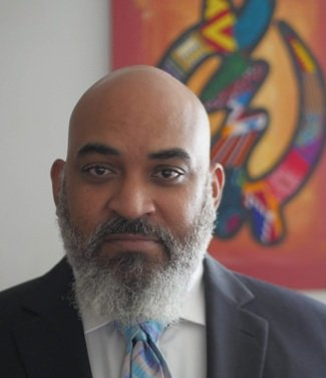 DR. PAUL EASTERLING
African Religions, Philosophies, Values and Belief Systems
Dr. Paul H. L. Easterling is a graduate of the Religious Studies Department of Rice University.  He has served as Program Manager and Adjunct Professor of African American Studies at the University of Houston as well as Adjunct Professor of History and Government at Bowie State University.   Presently, Dr. Easterling is the Oga of Humanities at Osiri University. He has designed a number of courses and worked to shape the Humanities Mulukongo into a dynamic and diverse college/village of Osiri University.

Dr. Easterling's research interests include: African American Religious Culture, History of African American Religion, 20th African American Islam, African American Religion and Popular Culture.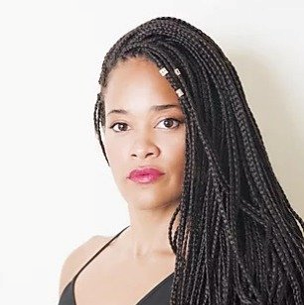 MALLENCE BART-WILLIAMS
Opportunities for Leadership, Investments and Growth in Africa
Mallence Bart-Williams is a Sierra Leonean-German multi-facetted social entrepreneur in publishing, film, fashion, Ayurveda, writing and philanthropy are among her professional repertoire. Mallence pursued her studies in economics and finance in Paris, Singapore and Great Britain. Today she lives across the globe, produces a holistic natural body care line in Asia, and is the founder and creative director of the Freetown-based creative collective FOLORUNSHO, a 'SHARITY' that she initiated with street kids in Sierra Leone. Due to her cross-cultural roots she perceives herself as a bridge connecting two vastly different worlds.  

In her TED x Berlin CHANGE YOUR CHANNEL Mallence shared a truth that not only deeply resonated with people across the globe, but many felt compelled to share. Her TED x, which has become part of the curricula of universities and high schools in Africa, Europe, Asia and America, was independently translated into more than 5 languages and became a social media phenomenon that was shared over 50 million times via various social media platforms, raising global awareness via a sensational grass-roots movement.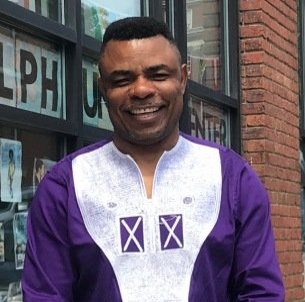 PROF. KEHBUMA LANGMIA
You as an African and an Expression of the Universe
Prof. Kehbuma Langmia is a Fulbright Scholar/ Professor and Chair in the Department of Strategic, Legal and Management Communication, School of Communications, Howard University. Dr. Langmia has extensive knowledge and expertise in Information Communication Technology (ICT), Intercultural, Cross-Cultural and International Communication, Black Diaspora Communication Theory, Decolonial Media Studies, Social Media and Afrocentricity. Since earning his PhD in Communications and Media Studies from Howard University, he has published 13 books, 17 book chapters and 10 peer-reviewed journal articles nationally and internationally.

In November 2017, Dr. Langmia was awarded the prestigious Toyin Falola Africa Book Award in Marrakesh, Morocco by the Association of Global South Studies for his book titled "Globalization and Cyberculture: An Afrocentric Perspective". He regularly gives keynote speeches on Information Communication Technology, Black Diaspora mediated communication, and Social Media in prominent national and international platforms, including the Library of Congress, the National Intelligence University (Department of Defense, USA) and National Defense University ( Department of Defense, USA).
Eligibility Criteria
Have a strong interest in Africa.
Be enthusiastic about traveling to Africa in the future.
Program Design and Structure