Oh, how I love traveling. It is an act I find pleasurable doing again and again. You know traveling stemmed from prehistoric times, which encourages the exchange of culture resulting in more pleasure and enjoyment. 
There are characteristics wrapped around different destinations, making it exotic and endearing to potential tourists. Oh, how pleasurable and soothing it yields to one's soul. Going for a trip outside your normal place of living can be revitalizing especially if you suffer from pressure due to work and/or your personal life.
Great News! Doctors do prescribe traveling as a form of medication to patients who are faced with pressure.
With the recent pandemic state, tourists might seek destinations inherent in their country for relaxation, amusement, and entertainment. Check on the directories of travel agencies in your country for different packages. 
Actually, these companies are booking enjoyment for you ☺
However, we will take some time to list tourist attractions in a few Africa countries:
NIGERIA: LEKKI CONSERVATIO CENTRE, LAGOS
,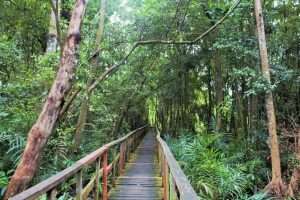 The Lekki Conservation Centre, is situated at Lekki Lagos State, Nigeria. It has stayed over 10 decades, comprising a conservation centre and akin to nature life. On entrance, you will see the gymnastic nature of monkeys and never ending chirping of birds as they welcome you. It is one of the best nature reserves in Nigeria, promising preservation of unique biodiversity, scenic, natural, scientific recreational values of the coastal environs of western Nigeria. It is definitely a place to unwind and have a lasting tourism experience.
TANZANIA: SEREGENTI NATIONAL PARK
A first glance at this park will widen the smiles on your face, fastly pumping the adrenaline in your system with excitement. It is known as Tanzania's oldest park and Unesco World Heritage site, also one of the most famous parks in Africa. It is close with wildlife and has a top notch African scenery. It boasts of wildlife viewing in Africa, consisting of Cheetah, Rhinos, Hyena, Jackal, Foxes, etc.
TUNISIA: DJERBA EXPLORE PARK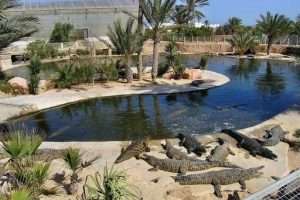 It is situated in the heart of the tourist area of ​​Midoun, which is at the foot of the Taguermess lighthouse. The sound of African unbeatable music undeniably lead tourists to the pools and tropical greenhouse where 400 giant and lazy sea reptiles of the Nile bask under the sun. The sight of these most formidable species send shivers down the spine, while also exciting you at the same time. With this scenic and more promising beautiful sites, it is a must visit.
SOUTH AFRICA: KWAZULU NATAL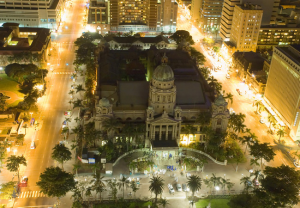 KwaZulu Natal is known as the Kingdom of the Zulu, it has an entwining effect of African, European and Indian cultures. Amazing, it is. It is home to an endless multitude of attractions with mouth-watering delicacies suitable for one's taste buds.  A trip to this tourist destination avails you the opportunity to enjoy one of African game reserves and primeval beaches, superb golf courses, fishing spots and fishing spots. 
Quote:
Travel not to escape life, but so life doesn't escape you. – Unknown