About Osiri University
Osiri University is a solutions-driven institution where ideas are born and dreams realized. We invite anyone who dares to be different, learners who are seeking an unconventional learning experience, and leaders who are eager to deliver sustainable solutions for their stakeholders and communities, to join us. We are bold and innovative in our approach. We are committed to training leaders in all spheres of life. Learning at Osiri University is based on the African system of 3 C's: cooperation, compassion, and co-prosperity, captured in the spirit of Ubuntu. Osiri University's primary focus is on developing a learner's talents, including her/his critical thinking skills, rather than on granting degrees. Learners concentrate on developing their core values and on mastering the knowledge they need to make a difference. Osiri University is a place where people are innovating a better future together.
---
Built to empower, at Osiri University, leaders are challenged to be self-aware, open in their thinking, inclusive in their actions, and values-driven, which helps them acquire the necessary knowledge required to contribute to the sustainable advancement of their community. We also believe that a person who lacks a positive self-image may be easily swayed by the whims and caprices of society. Therefore, it is important to develop confident leaders with a positive sense of identity. At Osiri University, leaders uncover their strengths and leverage their knowledge and that of others to create a better future for themselves and their community.
---
Osiri University has an office in the United States and is registered as a learning center in Cote d'Ivoire.
---
We welcome donors to support our mission to close the education gap using our unconventional approach.
Our Mission
Our mission at Osiri is to be a fulfilling local experience that prepares compassionate leaders to make a real impact in society. We challenge leaders to connect and solve the problems in their local communities, a process that begins when leaders are empowered by their history and culture. Thus, Osiri makes education culturally and locally relevant and offers individualized education by coaching to the strengths of leaders. Our goal is to deliver quality education at scale.
Our Promise
Osiri University fosters integrity and talent development. We promise to transform the lives of our leaders in an inclusive and nurturing environment. Our curriculum is designed to prepare leaders to significantly contribute to their communities in a manner that is ethical and culturally sound. Therefore, leaders will develop their talent and acquire the necessary skills to be effective in society.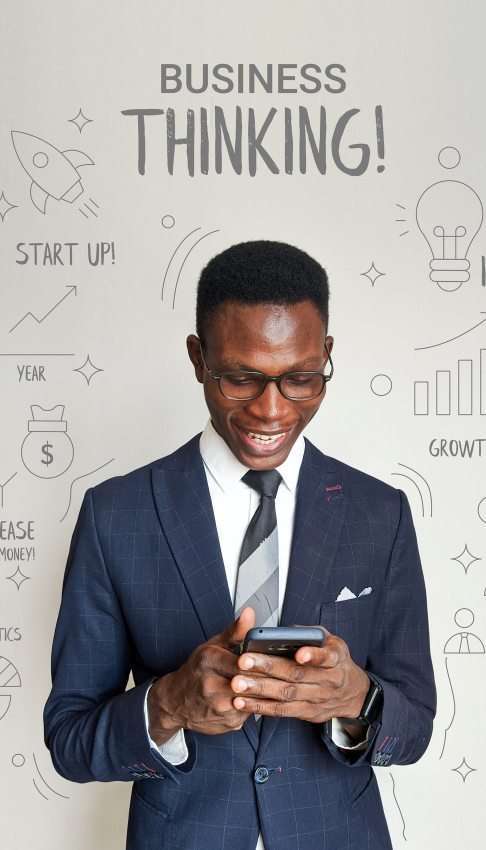 Rethinking Education
Osiri is innovating how we learn in the information age. We combine the best practices in online education and in-person, interactive learning. There are four pillars of our approach to talent development and skill-building at Osiri.
---
Personal
First, leaders reflect on how they intend to contribute to their local communities while taking courses that foster personal growth. This means that leaders are empowered by their history as they contemplate upon homegrown solutions.
---
Flexible
Second, leaders access their courses online, which gives them the flexibility to learn on their own time and at their own pace.
---
Interactive
Third, leaders enrich their learning by participating in interactive sessions at physical locations as well as live video sessions with peers, peer mentors, professional mentors, and instructors.
---
Experiential
Fourth, leaders participate in experiential learning in the form of project-based courses, practicums, and internships, to gain relevant skills in their fields. These experiences provide adequate hands-on talent development opportunities for the leaders to start solving problems within their organizations and communities.
Unconventional Style
We believe that testing to assign letter grades gets in the way of learning. At Osiri University, tests are only used for diagnostics. Therefore, leaders are consistently challenged in every course and project. A Pass or Fail grade is assigned, depending on the level of skill development and academic engagement achieved in the course. This approach fosters collaboration and co-creation among participants.
---
Learning at Osiri University is unified by three phases: Discovery, Journey, and Mastery. A certificate can be completed in 8-24 weeks. Level 1 Mastery can be completed in 2.5-4 years, and level 2 Mastery can be completed in 1-2 years. Learners progress at their own pace.
---
Discovery
The first phase at Osiri University is Discovery. It is a time of reflection and self-discovery. Learners engage their minds in Discovery; uncover their passions, and give strength to their values. Leaders develop confidence and position themselves to make unique contributions in their organizations and communities. Towards the end of Discovery, leaders will join a community of learners to continue their journey to success.
---
Journey
The second phase at Osiri University is Journey. It is a period of knowledge growth with a cohort of passionate leaders. Learners grow in integrity and support their community on the journey to success. In this phase, learners offer their unique experiences in a dynamic interactive environment. Learn the importance of followership within organizations and communities while working closely with faculty and professional mentors to identify and design projects.
---
Mastery
The third phase at Osiri University is Mastery. It is a time to apply one's talent and knowledge to tackle practical projects and solve existing problems within a community. Unleash your talent; master your craft and take action. During Mastery, our learners grow into leaders as they gain practical experience working on a capstone project.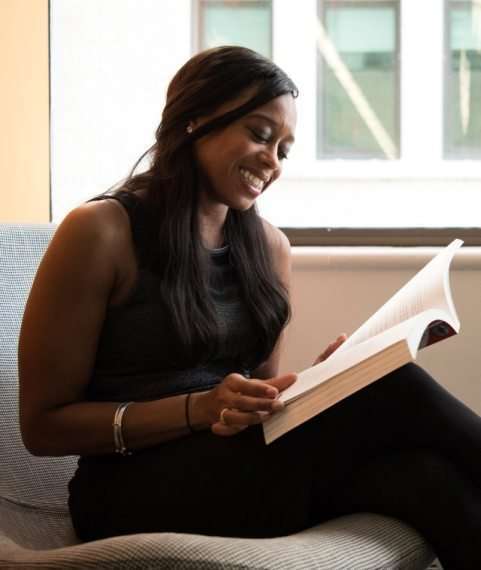 Our Philosophy
It is our belief that we have a shared responsibility to create the life we desire and to make our society a better place by leveraging our talent and working together. At Osiri, leaders discover their potential, connect with a supportive group of active learners, and begin a journey in pursuit of their calling.
---
The Osiri Advantage
Osiri's innovative approach is a hybrid model that combines in-person with the online format by integrating:
---
Individualized learning
Flexible online course offerings
Small-group interactive sessions
Experiential learning