---
The mission of the Business Mulukongo is to inspire a community of learners to embark on the journey of creating a better world through business. Graduates learn the necessary skills required to lead organizations with high moral values.
---
Take a course anytime. No application required. Start learning today towards mastery or earning a certificate.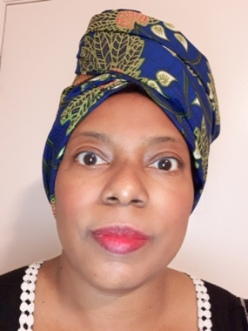 Adrienne Muldrow, Ph.D.
Oga of Business Mulukongo
---
Level 1 Mastery in Business Administration
Level 1 Mastery of B. A. is designed to prepare students to become business leaders. Learners do not need to have work experience, though having some experience prior to registering for a course would be helpful. Learners engage in stimulating discussions and projects that enhance their business acumen.
1
Level 1 Mastery in Business
Discovery (Suggested Year 1)
Journey (Suggested Year 2)
Mastery (Suggested Year 3)
Leap (Suggested Year 4)
Multidisciplinary Capstone – This year is dedicated to mastering your field through a practicum designed to immerse you in a multidisciplinary entrepreneurial capstone project. You can choose any of the following projects for your capstone. Every project should include elements of business, law and politics to help you think about non-technical factors necessary for project success. You may start their practicum in your third year.
Projects:
Agriculture and Food Security; Arts, Culture and Design; Workforce Development and Insourcing; Architecture and Landscape Design; Artificial Intelligence and Computer Science; Fundraising and Recruiting; Hospitality and Tourism; Designing Solar Panels Fashion and Design; Actuarial Science and Insurance; Finance and Investment; Personal and Public Health; Web and Graphic Design; Music and Theater Arts; Designing Sustainable Energy Mix; Data Analysis and Programming; Publishing and Photography; Guiding and Counseling; Media Management; Students are also suggest a project.
*High or secondary school education is a prerequisite.
Level 2 Mastery in Business
The School of Business offers four pathways towards a Level 2 Mastery in Business. The Level 2 Mastery in Entrepreneurship is designed for people who are committed to starting something, building a business, or launching an initiative or a non-profit. Level 2 Mastery of Hospitality and Tourism Management is designed for those who want to pursue opportunities that would allow them to lead people and teams in the hospitality sector. Level 2 Mastery of Hospitality and Tourism Marketing is for people who want to focus on customer creation and management or start businesses in the hospitality industry, and Level 2 Mastery of Business Administration is designed for those who want to advance their general business knowledge and possibly apply it in a corporate setting.
---
Learners who already have a bachelor's degree in a business field from a traditional university can start working on a Level 2 Masters of Business.
1
Level 2 Mastery in Hospitality and Tourism Marketing*
*Previous training (e.g. undergraduate study) is a prerequisite
1
Level 2 Mastery in Hospitality and Tourism Management*
*Previous training (e.g. undergraduate education) and experience is a prerequisite
1
Level 2 Mastery in Business*
*Previous training (e.g. undergraduate education) and experience is a prerequisite